Synopsis

: The directorial debut of horrormeister John Carpenter comes in the way of Dark Star a parody of Stanley Kubrick's masterpiece, 2001--A Space Odyssey. The story follows four hippyish techno-nerds in their mission through deep space to destroy planets and ward off boredom and loneliness as they attempt to hold on to what little they can remember of Earth. When their weapons system malfunctions, they are forced to deal with a "smart" bomb trapped in the launching mechanism, and the acting captain (Dan O'Bannon) must debate phenomenology with the device in order to dissuade it from destroying them all. The film also features an imaginative and amusing struggle between a crew member (Dre Pahich) and an inflatable alien he attempts to keep as a pet, a long reflection on the virtues of surfing, a series of personality struggles, and a cryogenically-frozen captain whose brain is preserved on computer for the purpose of consultation.



Reviews

: Roger Ebert | filmcritic.com | Rotten Tomatoes | IMDb (external reviews)
"Dark Star" is one of the damnedest science fiction movies I've ever seen, a berserk combination of space opera, intelligent bombs, and beach balls from other worlds. -- Roger Ebert
IMDb

: http://www.imdb.com/title/tt0069945/


IMDb Rating

: 6.6/10 (7,151 votes)


Tomatometer

: 80%



Produced and Directed by

: John Carpenter


Written by

: John Carpenter & Dan O'Bannon



Cast

:
Brian Narelle .... Lt. Doolittle
Cal Kuniholm .... Boiler
Dre Pahich .... Talby
Dan O'Bannon .... Sgt. Pinback
Code: Select all

Title: Dark Star (1974) - Director's Cut
Source: DVD / R1, NTSC / VCI/Magic Lantern Ent.
Size: 1.172.958.072 bytes (1/4 DVDR)
Runtime: 01:22:24
Format: MKV

Video Codec: H264 (x264 rev.1171M)
Video Bitrate: 1512 kbps
Resolution: 696x340 (displayed at 1.86 AR)
Aspect Ratio: 1.86 (SAR: 10/11)
Frame rate: 23.976 fps

Audio Codec: AC3 (5.1 channels)
Audio Bitrate: 384 kbps
Sampling Rate: 48 KHz

Language: English
Subtitles (muxed in): SRT: Spanish

SA: HP @ Level 4.1

Notes: Thanks to Fernan54/Transilvania for the
spanish subs.
The DVD Menu says this edition is the
"Director's Cut", but it has also been called
the "1983 Extended Release".
Screenshots resized to displayed AR

: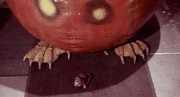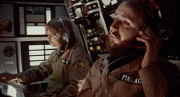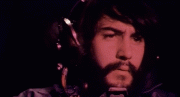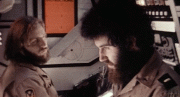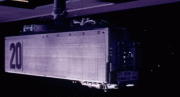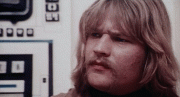 Encode

(top) vs.

Source

(bottom):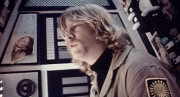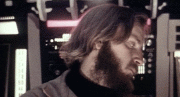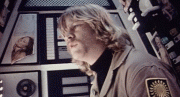 * brightness and contrast were tweaked a little.