"Other worlds lie outside our seeing.
Beyond the beyond. At the edge... of within.
The Great Pyramid, erected by the ancient ones as a barricade.
At the portal between two dimensions, two separate realities.
This is the story of one family, drawn through a mysterious vortex into the other world and of their perilous trek homeward."
http://www.tvtome.com/Otherworld/
http://www.epguides.com/Otherworld/
http://www.imdb.com/title/tt0088587/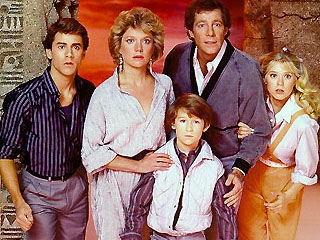 8 episodes. I have several on VHS I can see about xfering to DVDR & rip.