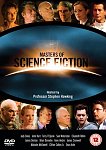 Country:
USA
Genre:
Science fiction anthology
http://www.imdb.com/title/tt0772139/
The Awakening
Presented by
Stephen Hawking
Executive producer(s):
John W. Hyde, Brad Mendelsohn, Andrew Deane, Keith Addis
..:: Plot ::..
Masters of Science Fiction is an American television anthology series by the same creators as Masters of Horror. The show debuted on ABC on August 4, 2007 at 10PM for a run of four episodes.[1] It was originally scheduled to run in six parts, but two episodes were removed from the schedule for undisclosed reasons.[2] The show follows a similar format as Masters of Horror, with each hour long episode taking the form of a separate short film adaptation of a story by a respected member of the science fiction community, hence the Masters in the title.
..:: Cast ::
Terry O'Quinn
Elisabeth Rohm
William B. Davis
Malcolm McDowell
Anne Heche.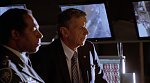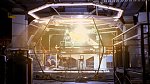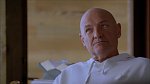 Jerry was a man
Presented by
Michael Tolkin
Executive producer(s):
Michael Tolkin
..:: Plot ::..
A wealthy couple come into possession of an anthropoid named Jerry. Based on a story by Robert Heinlein.
..:: Cast ::..
Malcolm McDowell
Emmy Anne Heche
Russell Porter
Jason Diablo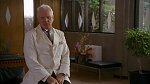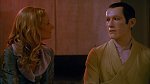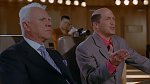 ..:: Release NFO ::
[ViDEO]
Codec: Xvid
Bitrate: 8762 kbps
Width: 1920 pixels
Weight: 1080 pixels
Framerate: 23.976 fps
Aspect Ratio: 16:9
[AUDiO]
Format: AC-3
Bit rate: 448 Kbps
Channel(s): 6 channels
Channel positions: Front: L C R, Rear: L R, LFE
Sampling rate: 48.0 KHz
ed2k:
Masters.of.Science.Fiction.-.The.Awakening.2007.HDDVDRip.XviD.AC3.4P2P.(OSiOLEK.com).avi
[2.87 Gb] [
Stats
]
ed2k:
Masters.of.Science.Fiction.-.The.Awakening.2007.PLSUB-4P2P.(OSiOLEK.com).srt
[39.7 Kb] [
Stats
]
ed2k:
Masters.of.Science.Fiction.-.The.Awakening.2007.PLSUB-4P2P.vsf
[32.7 Kb] [
Stats
]
ed2k:
Masters.of.Science.Fiction.-.The.Awakening.2007.PLSUB-4P2P.(OSiOLEK.com).sub
[25.6 Kb] [
Stats
]
ed2k:
Masters.of.Science.Fiction.-.Jerry.was.a.man.2007.HDDVDRip.XviD.AC3-4P2P.(OSiOLEK.com).avi
[2.91 Gb] [
Stats
]
ed2k:
Masters.of.Science.Fiction.-.Jerry.was.a.man.PLSUB-4P2P.srt
[51.3 Kb] [
Stats
]
ed2k:
Masters.of.Science.Fiction.-.Jerry.was.a.man.PLSUB-4P2P.vsf
[42.5 Kb] [
Stats
]
ed2k:
Masters.of.Science.Fiction.-.Jerry.was.a.man.PLSUB-4P2P.(OSiOLEK.com).sub
[33.8 Kb] [
Stats
]
[ Add all 8 links to your ed2k client ]