Koukaku Kidoutai 2.0 / Ghost in the Shell 2.0
http://www.imdb.com/title/tt0113568/
http://anidb.net/a6122
Ghost in the Shell 2.0 is a renewal version of the 1995 film produced as part of celebration for the release of The Sky Crawlers in 2008. For the Version 2.0, all the animation were re-produced with latest technologies such as 3D-CGI, and the soundtrack was also renewed.
All the voices were re-recorded again. Notably, the voice actor of "Puppet Master" was changed from Iemasa Kayumi to Yoshiko Sakakibara. Some dialogs were changed from the original.
Kenji Kawai remixed music with 6.1 Channel Surround and Randy Thom of Skywalker Sound joined as Sound Designer to improve the sound.
Code: Select all

-=-=-=-=-=-=-=-=-=-=-=-=-=-=-=-=-=-=-=-=-=-=-
+ Zhentarim DivX Presents +
-=-=-=-=-=-=-=-=-=-=-=-=-=-=-=-=-=-=-=-=-=-=-

Title : Ghost in the Shell 2.0
AniDB : http://anidb.net/a6122
Parts : Full movie
Genre : Cyberpunk / Scifi / Action
Release Date : 2008-12-25
Feature Length : 83 minutes
Size : 5.98 GB (1080p)
2.62 GB (720p)
Audio : Japanese 6.1 FLAC (from Dolby TrueHD)
Subtitles : English (ASS)
Video Frame Rate : 23.976 CFR
Video Resolution : 1904x1072, displayed as 1920x1080
1280x720
Video Codec : x264 r1057
Source : Region A Japanese Bluray

Ripper : TheFluff

=-=-=-=-=-=-=-=-=-=-=-=-=-=-=-=-=-=-=-=-=-=-=-=-=-=-=-=-=-=-=-=-=-=-=-=-=-=-=-=-=-=-=-=-=-=-

How to use mkv files:

If you haven't set up your system for Matroska playback, install and use the CCCP:

http://cccp-project.net

=-=-=-=-=-=-=-=-=-=-=-=-=-=-=-=-=-=-=-=-=-=-=-=-=-=-=-=-=-=-=-=-=-=-=-=-=-=-=-=-=-=-=-=-=-=-

Release notes:
I got the special edition boxset for this in the mail a few days before Christmas,
so I thought I'd give all the nice kids out there a gift.

Grain is good for you, so I left most of it in and encoded with psy-rd.
Only filtering done was some light temporal softening courtesy of ttempsmooth().
It still took around 24 hours to encode the entire 24 GB .m2ts with 1-pass x264
CRF 18 on my Core2Q6600 (1080p version, 720p took around half as long).
Long live the joys of high definition video.

The odd resolution in the 1080p version is because the black borders landed me
just outside a nice mod16 resolution in both directions, so I opted to not resize
at all and just set the display resolution to 1920x1080 instead.

Audio is really 6.1, it's not a typo for 5.1. The source was Dolby TrueHD,
a lossless codec that doesn't fit into MKV (or any other container besides MPEG TS)
currently, so I just transcoded it to the much more widely supported Free Lossless
Audio Codec (FLAC), which incidentally compresses better too.

Subtitles were OCR'd from the bluray (yes, this Japanese release does have English
subtitles), given a suitably readable font, proofread and muxed in.

Chapter names are my own since I couldn't find any official names (not that I
looked very hard).

Finally, Merry Christmas, and if you enjoyed this movie it might be a nice idea
to buy it on Bluray or DVD; the Japanese relase has excellent English subtitles
so there are no excuses this time. Have fun.

=-=-=-=-=-=-=-=-=-=-=-=-=-=-=-=-=-=-=-=-=-=-=-=-=-=-=-=-=-=-=-=-=-=-=-=-=-=-=-=-=-=-=-=-=-=-

Bonus: a translation of the poem at the very start of the movie
(thanks guuchan and Suzuran). Apparently it quotes several passages from Manyoushuu
(see http://en.wikipedia.org/wiki/Manyoushuu).

"When I dance, the beautiful women are bewitched.
When I dance, the shining moon echoes.
For my marriage, God descends to the Earth, the dawn breaks, and the golden mountain thrush sings.
The distant gods give their blessings to us."
Screenshots
(720p version):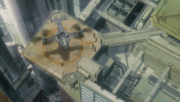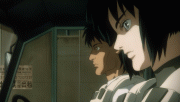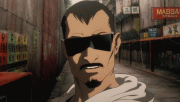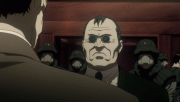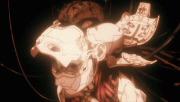 ed2k:
zx.ghost.in.the.shell.2.0.movie.720p.h264.mkv
[2.63 Gb] [
Stats
]
ed2k:
zx.ghost.in.the.shell.2.0.movie.1080p.h264.mkv
[5.99 Gb] [
Stats
]
the 720p version is well sourced and was a fast download
[ Add all 2 links to your ed2k client ]