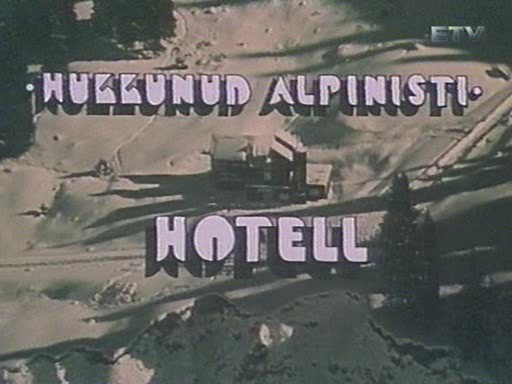 IMDB
Synopsis:
The Film is based on the novel by Strugatsky brothers. Police inspector is called to a mountain hotel, but there's no crime. When snow avalanche blocks hotel from the rest of the world, strange things start to happen.
It is not very usual Sci-Fi. It starts like a crime that slowly turns to be Sci-Fi. Jüri Järvet (hotel's owner Alex Snewahr) should be known to Sci-Fi fans (as Dr. Snaut in Tarkovsky's "Solaris").
EDIT
DVD rip is available here
File: 699.67MB (733 657 088 byte)
Video: 25fps, 512x384, DivX 5.05 Pro, 1131Kbps
Audio: 44.1KHz, MPEG Layer-3, 96Kbps CBR, stereo
Language: estonian
Subtitles: english
ed2k:
Hukkunud_alpinisti_hotell_(est).avi
[699.67 Mb] [
Stats
]
ed2k:
Hukkunud_alpinisti_hotell_(est).ENG.sub
[32.5 Kb] [
Stats
]
The film was taped from TV and then ripped from VHS. That it is my first translation to english, which is not my native laguage.
[ Add all 2 links to your ed2k client ]