Director's Cut
Synopsis
: Colin Macleod is dead; or at least, he was for a time. For Colin is an immortal who cannot die and holds a heavy burden: the love of his life, Moya, was crucified in the ancient times of Rome by the conquering Marcus Octavius, and for that he will not rest until he gets his vengeance. Throughout the centuries, Colin dies and is reborn with one wish alone: to kill Marcus where he stands for destroying his reason to live. Now, in a post-apocalyptic present where the world is flooded and monsters roam the streets, Colin has managed to track down Marcus yet again; and with the help of an unlikely prostitute, he might finally have the power to exact his revenge...
Reviews
:
IGN
|
ANN
|
IMDb (external reviews)
Highlander: The Search for Vengeance

is the best thing to happen to Highlander fans since the original film. [It's] violent, dramatic, sexy, and actually smart. ... Combat sequences, including the obligatory sword fights, are nothing less than stellar. -- Chris Wyatt
Director's cut

Producer H. Galen Walker said in an interview: "There's about seven or eight additional scenes in the Japanese version that we cut out in the U.S. one, just for timing, and just for pace of story. That was the big issue. I'm sure Mr. Kawajiri was really unhappy about the cut, but this was what the other producers thought was best for everybody." An opening exposition text-sequence, which is traditional for

Highlander

films, was also added for the American version. Walker said that Kawajiri's original cut "will probably be out later this year," though the interview was conducted in June of 2007, and a director's cut has yet to be released. The director's cut will be released on December 5th, 2008. The running time is 96 minutes (10 minutes longer than the U.S. version).
AniDB
:
http://anidb.net/a3412
IMDb
:
http://www.imdb.com/title/tt0465657/
IMDb Rating
: 7.2/10 (981 votes)
Directed by
: Yoshiaki Kawajiri
Cast
:
Alistair Abell .... Colin MacLeod
Eid Lakis .... Dahlia
Zachary Samuels .... Marcus Octavius
Hank Banks .... Joe
Janyse Jaud .... Kyala
Jim Byrnes .... Doc
Kathleen Barr .... Moya
Scott McNeil .... Amergan
Code: Select all

Title: Highlander: The Search for Vengeance (2007)
Source: DVD / Director's Cut / Untouched / R2, NTSC / TFC
Size: 1.565.766.246 (1/3 DVDR)
Runtime: 01:36:49
Format: MKV

Video Codec: H264 (x264 rev.1083)
Video Bitrate: 1768 kbps
Resolution: 716x464 (Anamorphic, displayed at 1.83 AR)
Aspect Ratio: 1.83 (SAR: 32/27)
Frame rate: 23.976 fps

Audio Codec: AC3 (5.1 channels)
Audio Bitrate: 384 kbps
Sampling Rate: 48 KHz

Language: English
Subtitles (muxed in): VobSub: Japanese

SA: HP @ Level 4.1
Screenshots resized to displayed AR
: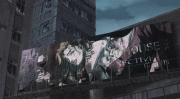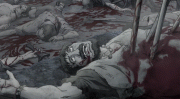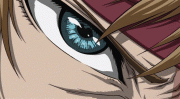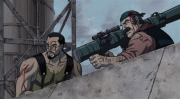 NZB
(a.b.mm.scifi-and-fantasy & a.b.m.x264 / 2009-01-21):
http://www.nzb-chat.com/download.php?&id=17133